One of the best things about building your own home is that you get to ensure that it is just how you like it. You get a lot more flexibility in terms of design. You also get to ensure that all your requirements for the house are considered.
The design phase is critical in construction. It is the phase in which you can identify as well as specify the elements that you think are important in the construction process. Mistakes in this phase can lead to serious errors in the construction of the building.
Waterproofing mistakes
The design phase is a great time to make important decisions about basement waterproofing. However, this often isn't the case. In fact, many builders and homeowners make various waterproofing mistakes in this phase.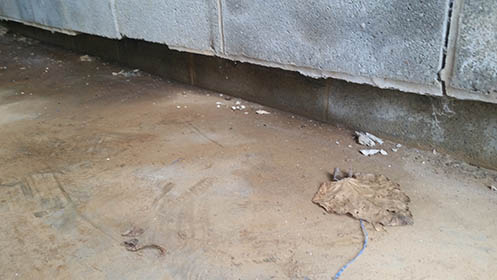 Not referring to a waterproofing professional for review
One of the best ways to ensure cost-effective waterproofing is by having your design and plans reviewed by a waterproofing professional. A consultant can go through the details of your design for the building, as well as the waterproofing systems and make recommendations. They will review project specifications on components for weather resistance and comment on the integration of these components into the building. They will evaluate your design and plans for waterproofing and determine what should be adjusted or changed completely. This will save you a lot of time and money during construction.
Not comparing systems and products
It's easy to get sucked in by advertising or a salesman's pitch. However, it is important to stop and think before you sign any contract or make any purchase. There are various systems and products designed for basement waterproofing. However, not all are created the same; some are more effective than others. Your circumstances will also dictate the type of system that should be used.
It helps to compare different products and systems. Try to get different recommendations from different contractors and compare them to get the best option for you.
Going for overly complex systems
Many people have the belief that complex waterproofing systems are the best. However, the opposite is often true. The best basement waterproofing systems are often the simplest ones. In order for waterproofing to be effective, you simply need to ensure that the elements of the system are properly integrated.
Not hiring professional waterproofing contractors
Waterproofing is not a job for a general contractor. If you value your project and want to ensure its durability for the long-term, invest in a licensed and experienced waterproofing contractor. They will ensure that all the components for effective waterproofing are covered. You will also be able to get a warranty with a professional waterproofing contractor.